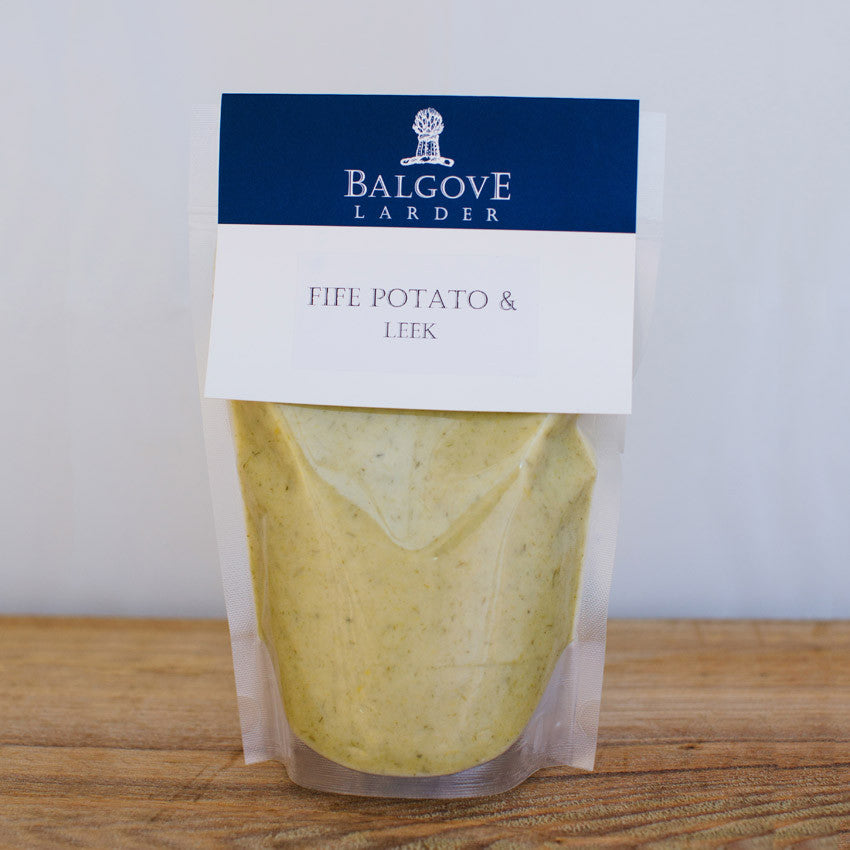 Balgove Soup
Winter, Spring, Summer, Autumn. We eat soup any and every time of year.
Where we can, we use our farm's own vegetables for our soups and ready meals, which are prepared daily in small batches by our chef. What we can't grow here, we source from nearby farms and suppliers.
Keep refrigerated. Can be frozen up to 3 months. Defrost for 24 hours in a refrigerator. Reheat when defrosted.
To reheat, pour into saucepan and heat on medium, while stirring, until piping hot.
V denotes soups that are Vegetarian.
* denotes soups that are made with ingredients that do not contain gluten.

Volume: 500ml