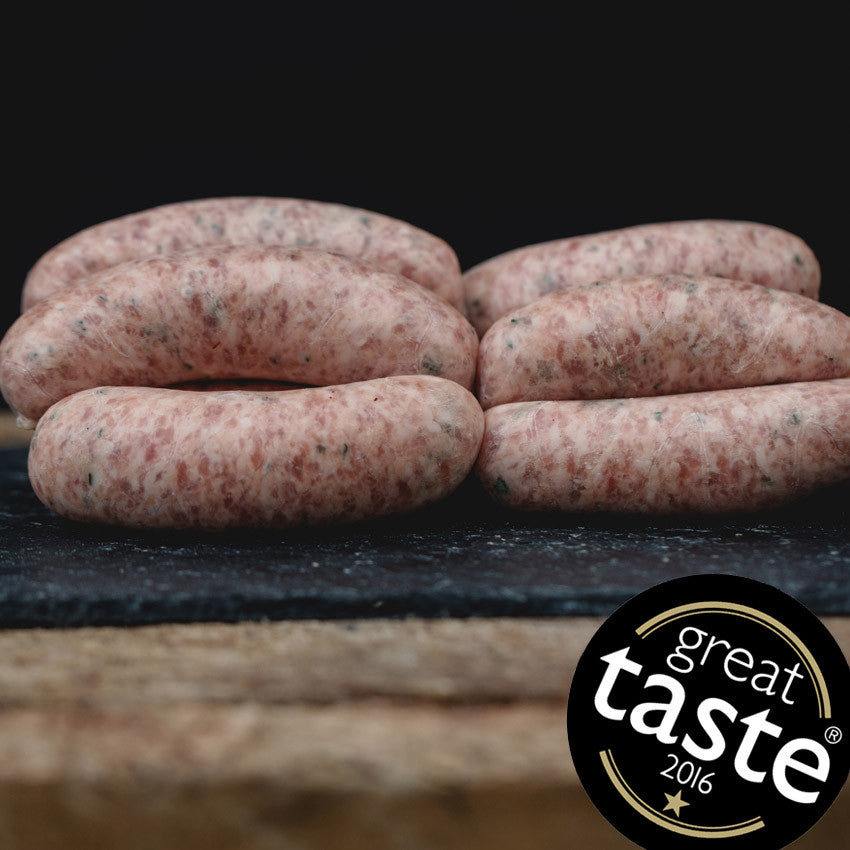 Pork, Sage & Thyme Sausages
Our Pork, Sage & Thyme sausages are a savoury twist on the traditional version. Originally developed as a special order for the Old Course Hotel, they were so good we just had to keep them in the counter. They are now a staff and customer favourite!
Keep refrigerated. Can be frozen for up to 6 months. Defrost in refrigerator for 24 to 36 hours until completely thawed. Prepare once defrosted.