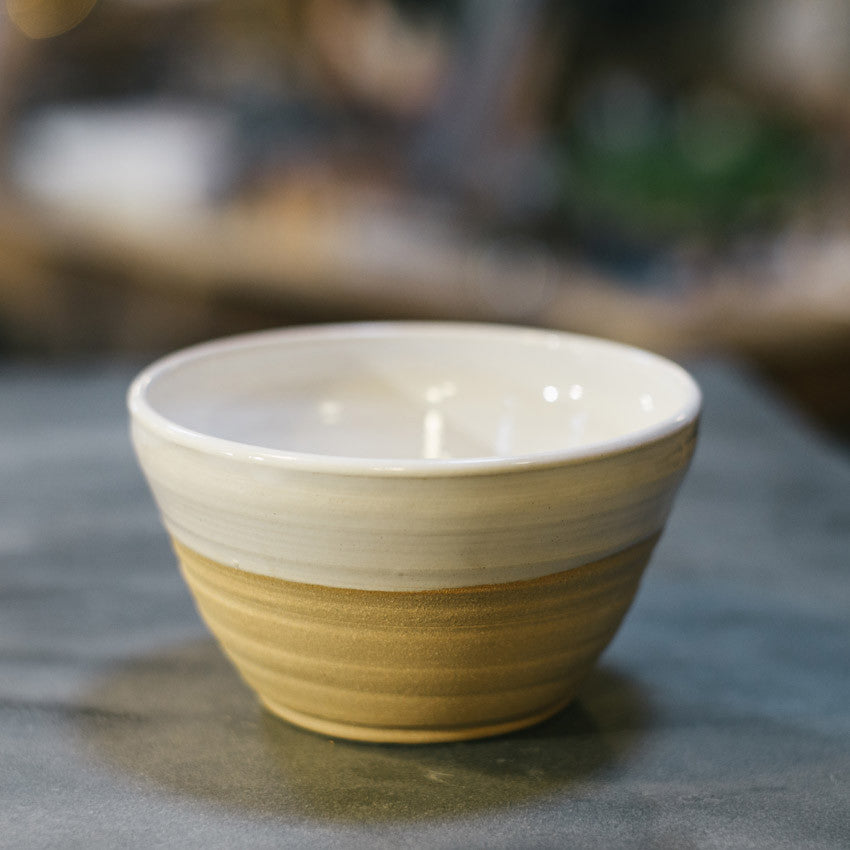 Crail Earthenware Soup Bowl
Created for us by Ben and Jane just down the coast at Crail Pottery, our series of earthenware pottery is the perfect balance of rustic simplicity and elegant practicality. The sandy tactile clay combined with a smooth and pleasingly imperfect white glaze makes these dishes versatile enough to use for fancy dinner parties or casual everyday gatherings. Whether you collect a whole set or pick and choose your favourite pieces, they will soon become your most oft used treasures.

Soup Bowl measures 9cm high x 16cm diameter
As these items are handmade, sizes may vary slightly.

Caring for your Earthenware:
Suitable for use in oven. Dishwasher safe. We do not recommend use in microwave ovens as the glaze tends to overheat.

About Crail Earthenware
Crail Earthenware is run by Ben and Jane Grieve. Ben, the son of Stephen and Carol Grieve, joined Crail Pottery in 1991 and was soon joined by his wife Jane.

It is a family affair with Ben and Jane producing their own range of earthenware and stoneware, and their children, Emily and Timothy, creating a range of jewelry, fridge magnets and animal figurines.

About Crail Pottery
Crail Pottery Co-Operative, established in 1965 by Stephen and Carol Grieve, consists of a group of potters and artists who produce their own work but share workshops and showrooms in the beautiful setting of medieval buildings in the heart of historic Crail. The members of the Co-Op produce a huge range of ceramics from functional table-ware and sculpture to garden-ware, fountains and murals in stoneware, terracotta earthenware, Raku and Porcelain.