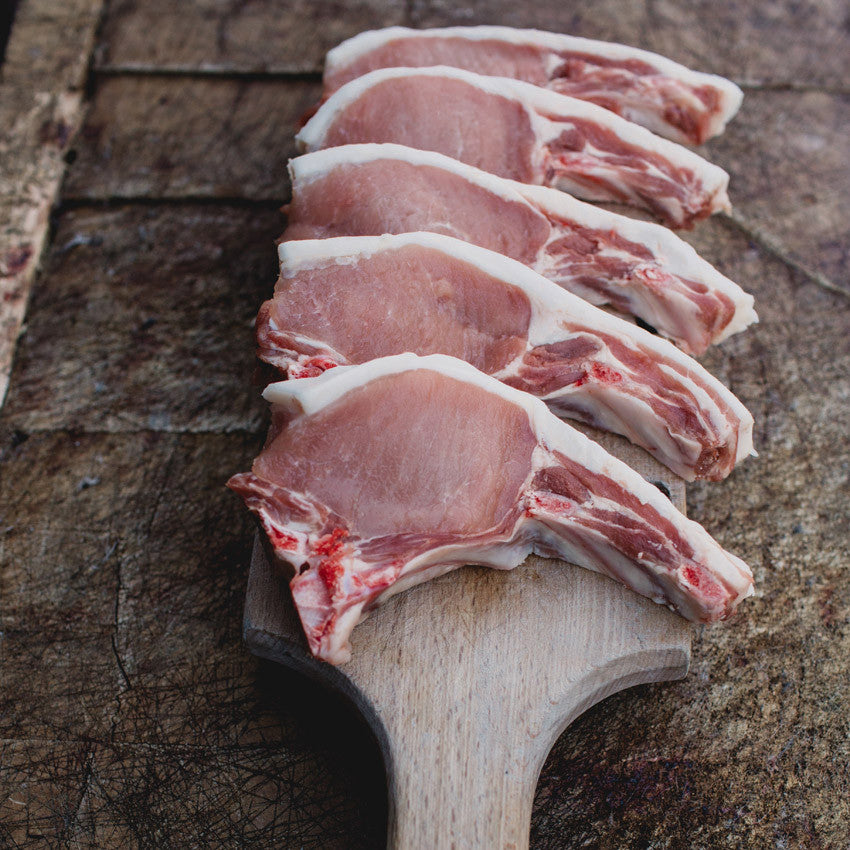 Loin Chops
Cut from the loin, these chops are created for quick high heat like pan frying, grilling or BBQing. We leave them bone-in with a nice layer of fat and rind so they stay juicy and flavourful. Pair these chops with a buttery mash, sautéed kale or chard, and a little apple sauce.
Each chop weighs approximately 200 to 275g.
Keep refrigerated. Can be frozen for up to 6 months. Defrost in refrigerator for 24 to 36 hours until completely thawed. Prepare once defrosted.