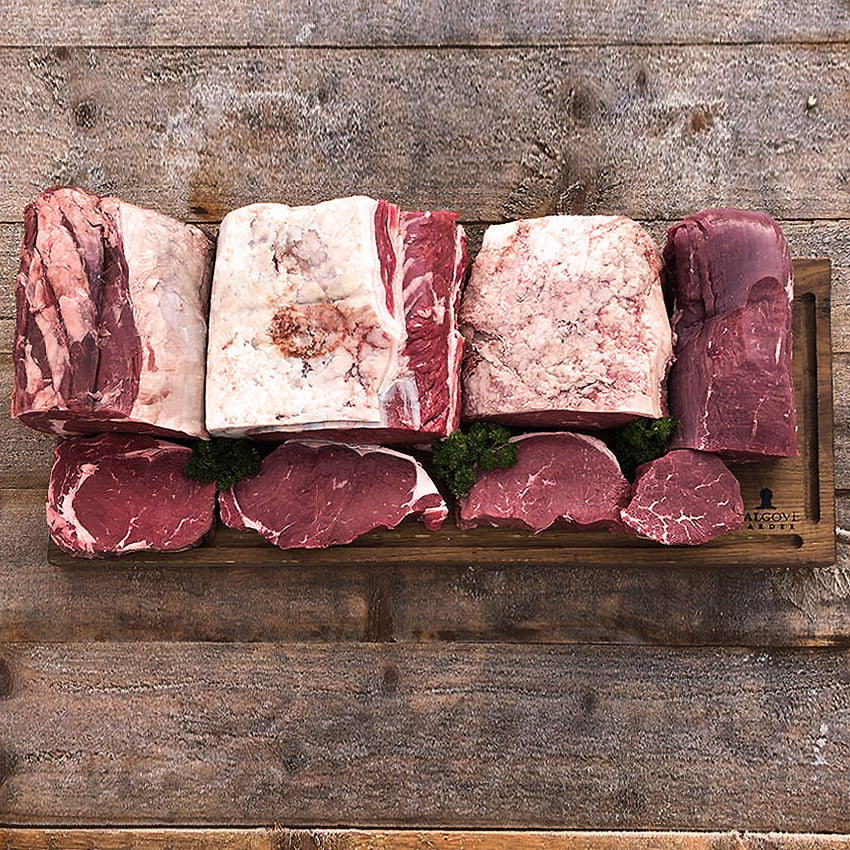 Prime Steak Pack
An amazing selection of all the prime steaks we offer at the Balgove butchery and in the Steak Barn. Our prime steak pack includes:

- Ribyeye
- Picanha Rump
- Sirloin
- Fillet

Keep refrigerated. Can be frozen for up to 6 months. Defrost in refrigerator for 24 to 36 hours until completely thawed. Prepare once defrosted.

All steaks are approximately 250g (8-9oz).