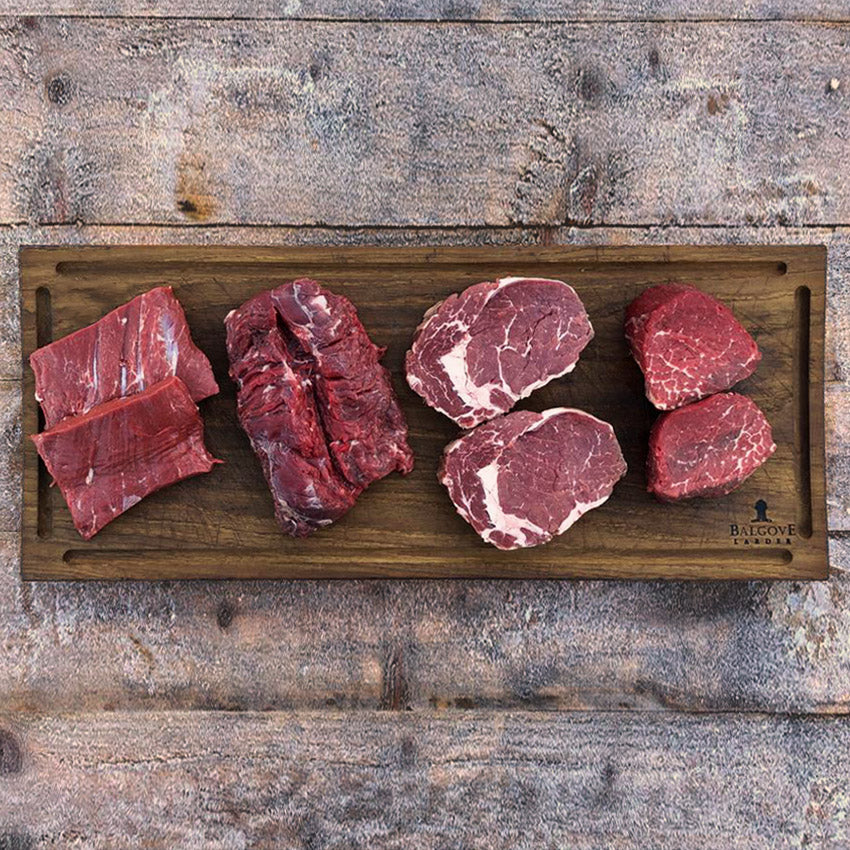 Butcher's Favourites Steak Pack
Like any butchery, we have our personal favourites. We've brought them together for our Butcher's Favourites steak pack. Each of these cuts is prized for its own singular properties.

- Flat Iron: Versatile and flavourful. Great for quick high heat (slice thinly across the grain after resting) as well as slow braises or stews.
- Onglet: A unique cut the lends well to quick cooking. Similar to the flat iron but with a little more fat which keeps it very moist and tender.
- Ribeye: The flavour king. Our ribeyes are simply delicious.
- Fillet: Melt in your mouth tender. Make sure you don't over cook this one!

Keep refrigerated. Can be frozen for up to 6 months. Defrost in refrigerator for 24 to 36 hours (or longer for larger roasts) until completely thawed. Prepare once defrosted.

Each steak is approximately 250g (8-9oz).